Navigating Mevi
Our simple and beautifully designed dashboard makes it easy to create and manage deals from anywhere - on any device.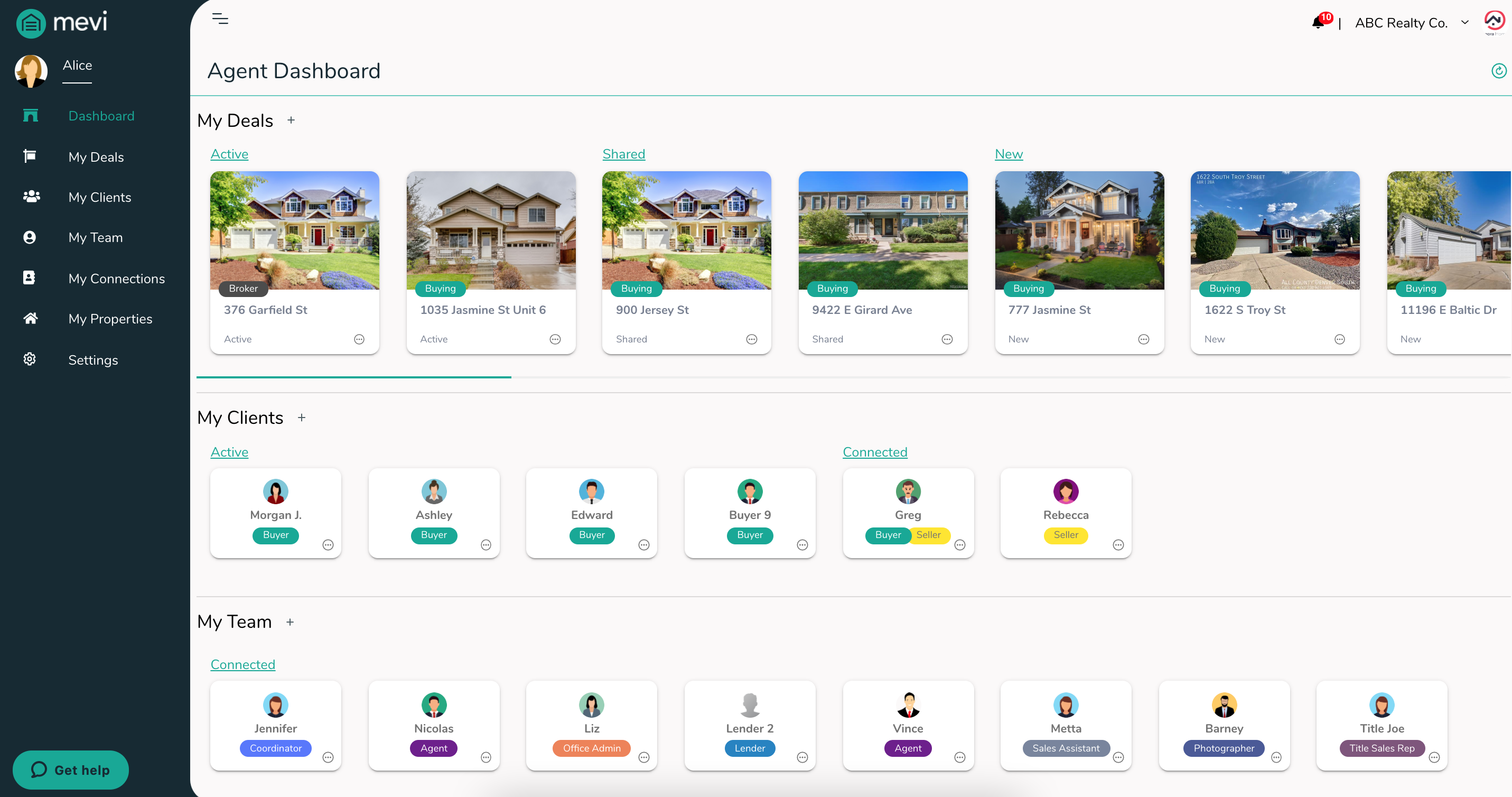 Pages
Deals
Easily view all of your deals in Mevi with this simple and beautifully designed page. Your deals are organized so that your most recent and active deals are accessible.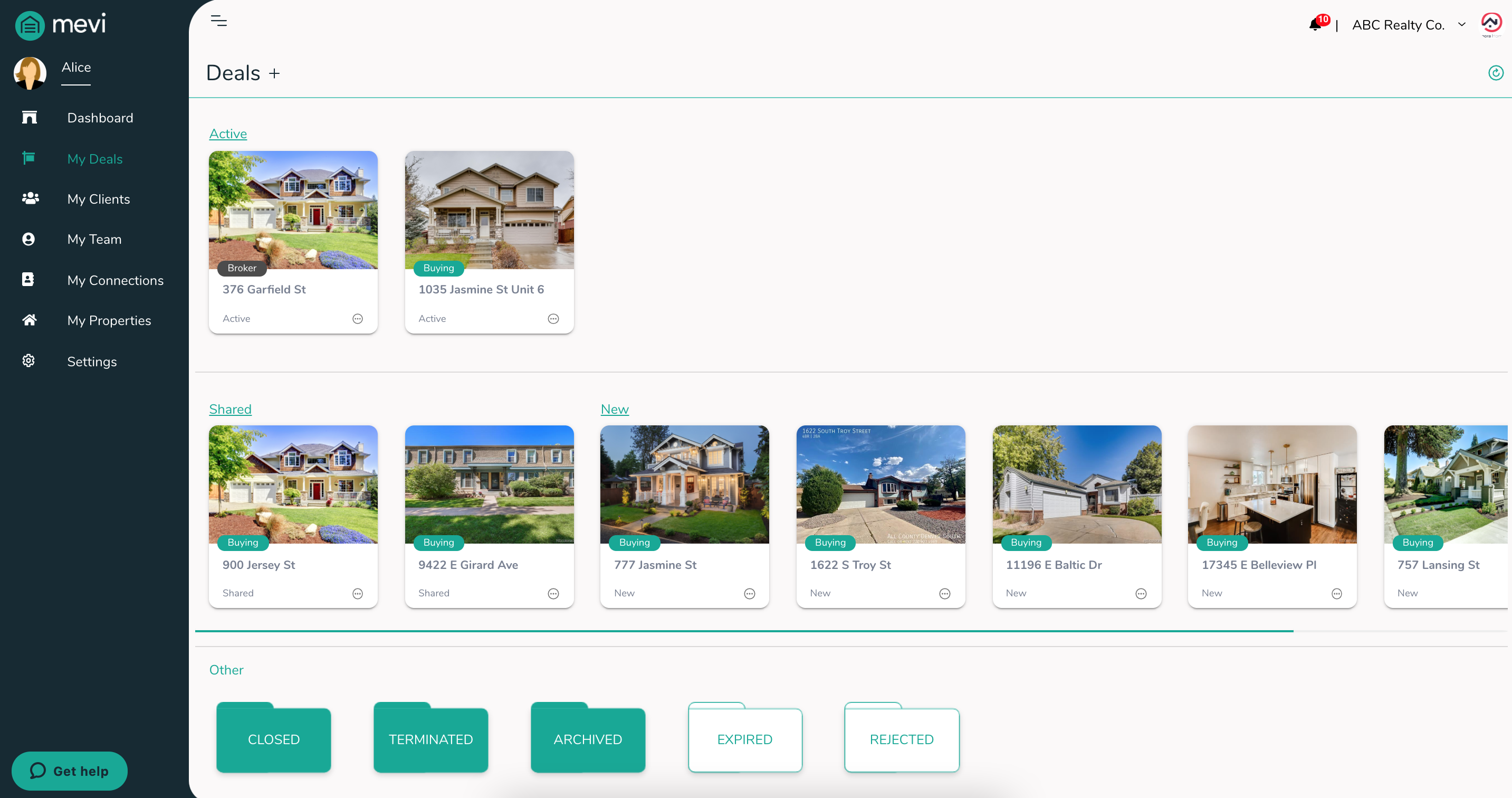 Clients
The clients' page is there for you to track, manage and organize your clients. Add a new client to the list in the quick action menu.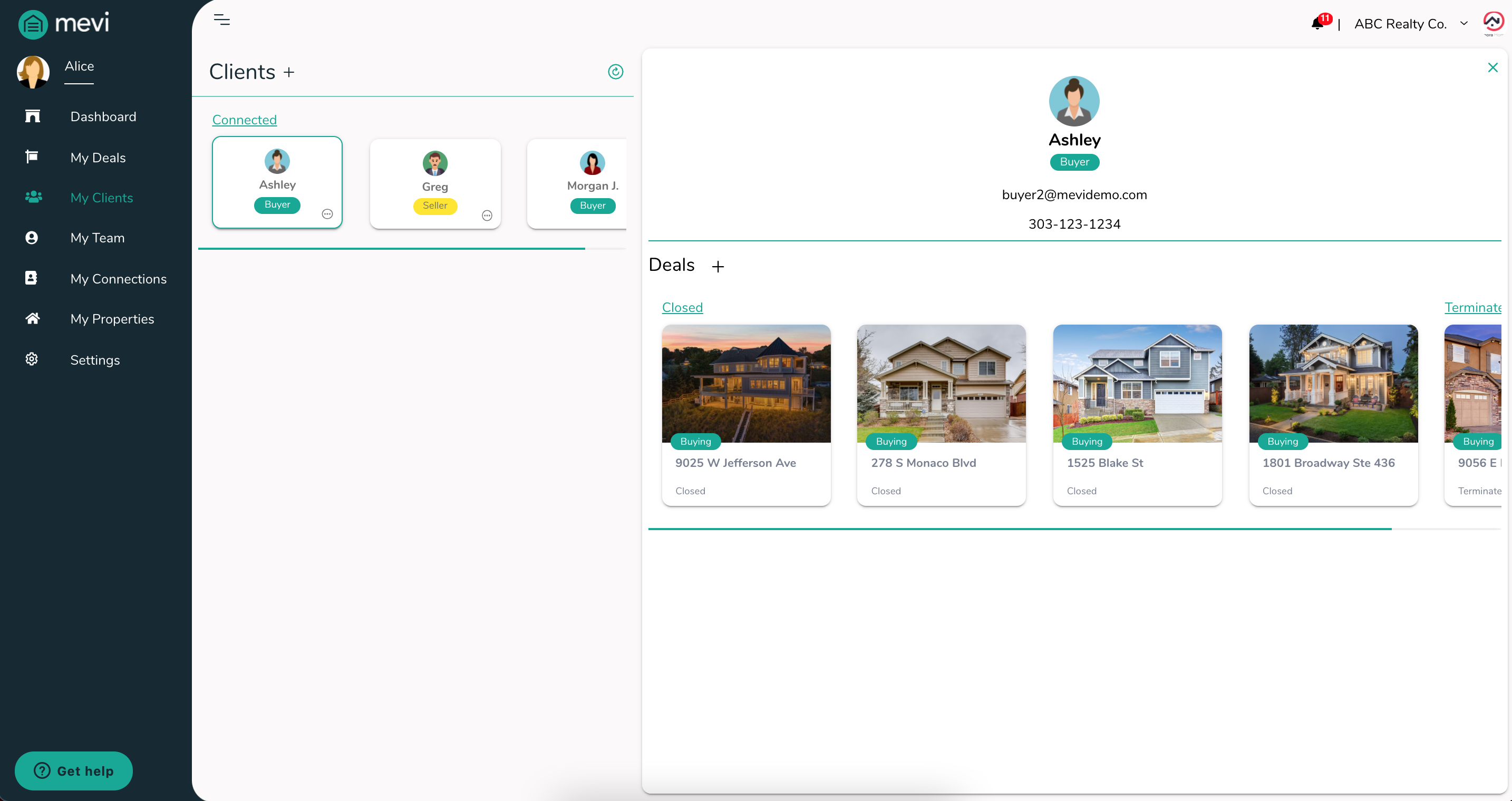 Resources:
Team
Setup your team for success. Connect your team, manage them on your team page.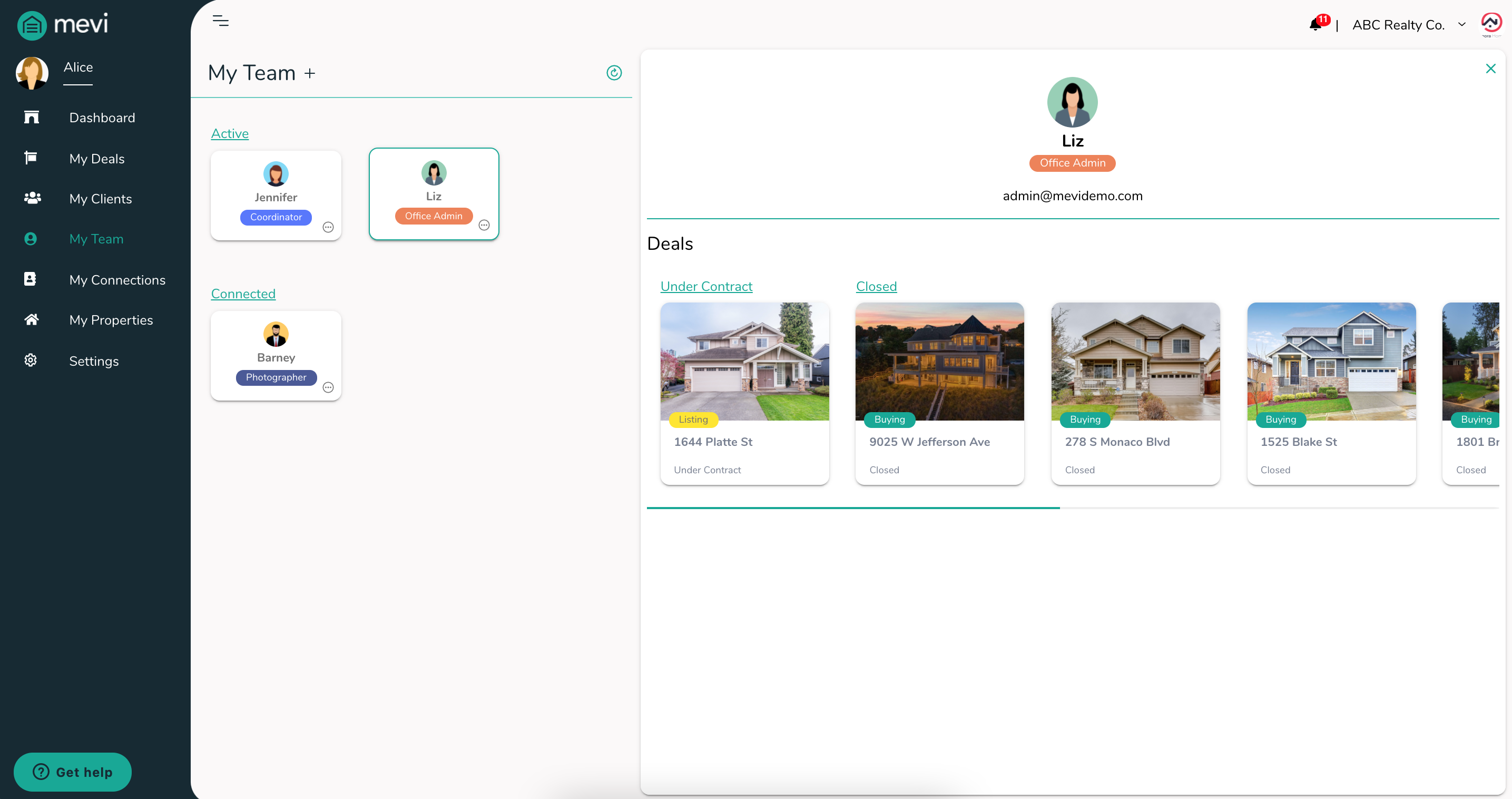 Resources:
Connections
Connections are for people you can connect with outside of your team and brokerage.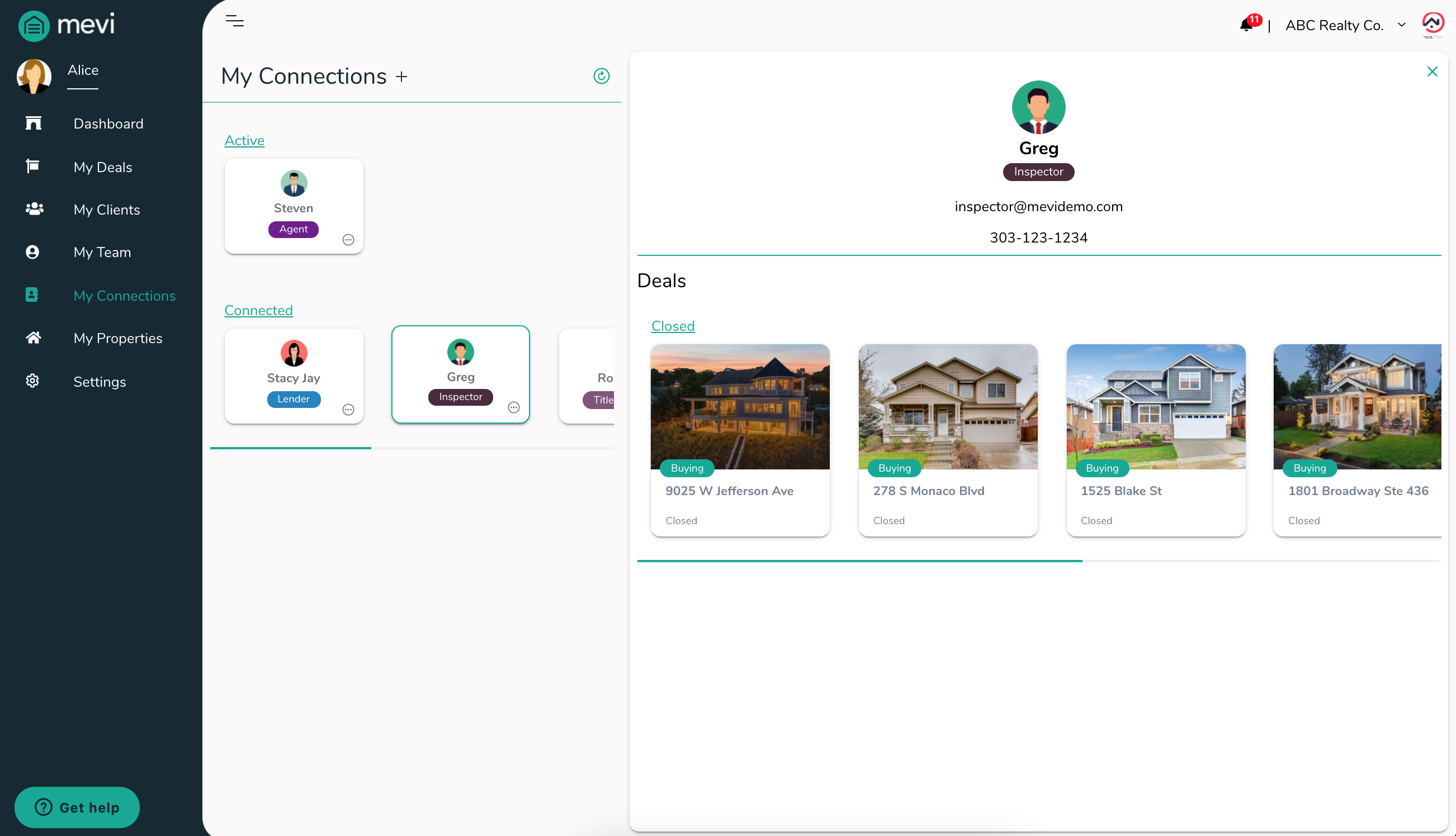 Properties
Track and manage recent properties you have done a deal with in Mevi.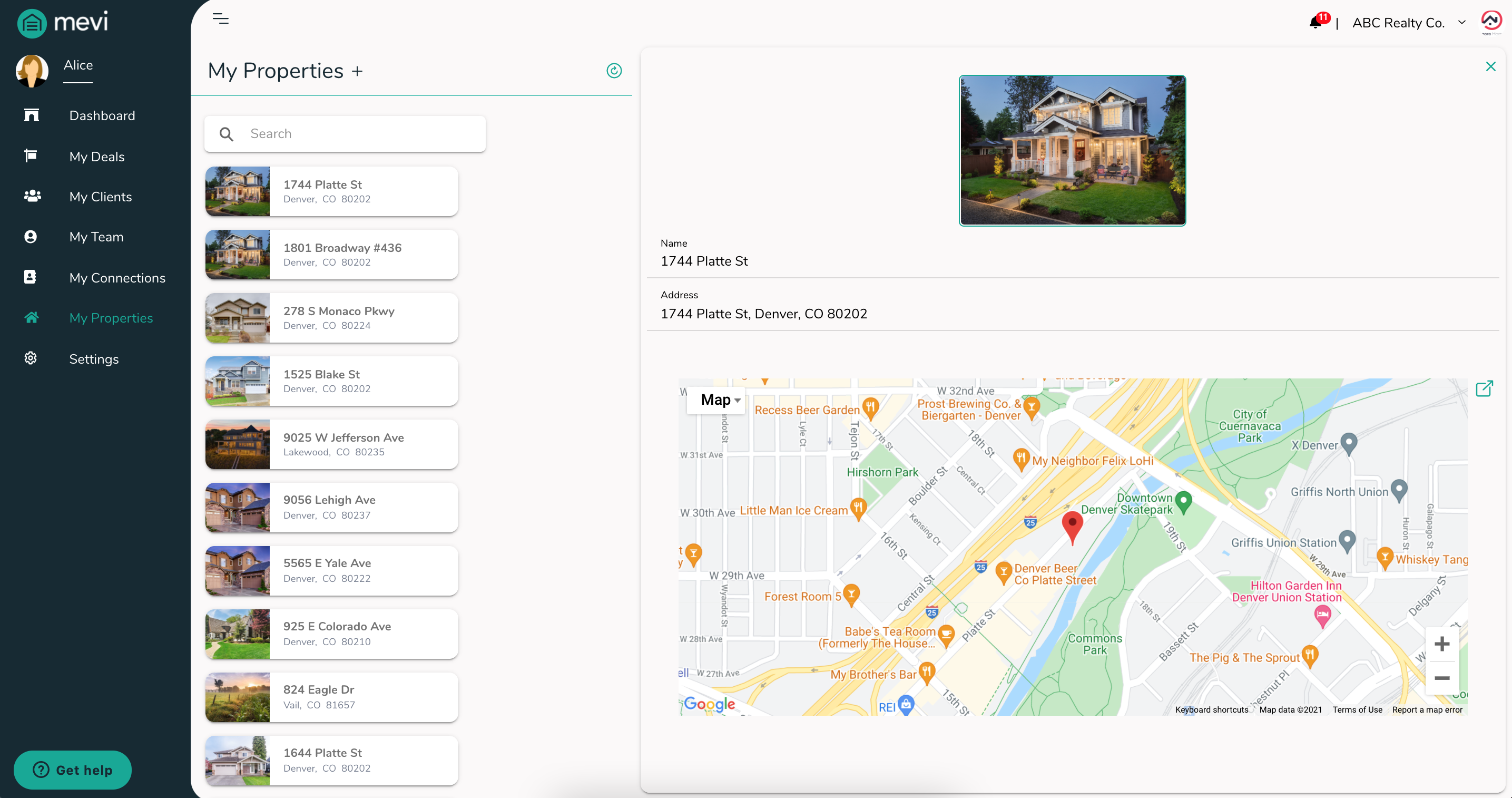 Settings
- Legal Information
- Password
- Notifications
- Change Business Name