Congratulations on receiving an invite to connect on Mevi! Mevi is a platform that allows real estate professionals to connect, collaborate, and close deals more efficiently. Here's what you need to do next to get started in 3 easy steps:
Step 1: Click on the "View Invitation" button
In the email you received from the person who sent the invitation, you will find a button labeled "View Invitation." Click on this button to accept the invitation and be taken to your Mevi dashboard.
You can also log in or sign up for Mevi from the homepage or Mevi app.
If you already have a Mevi account, enter your login credentials to access your dashboard. If you are new to Mevi, click on "Sign Up" to create an account. It's quick, easy, and free!
Example of the email invitation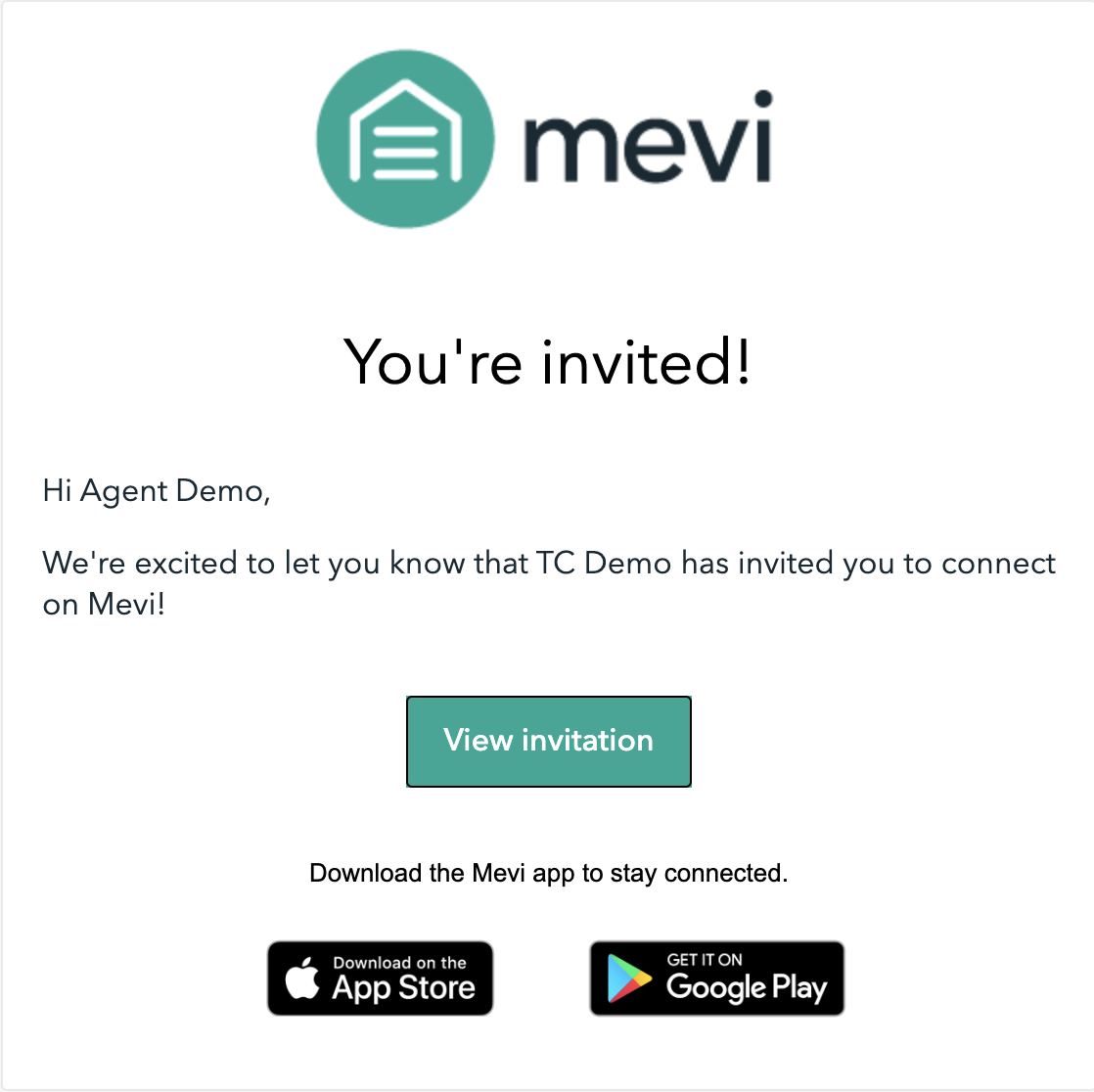 Step 2: Accept the connection invite
Once you are logged in, you will see the connection invite from the agent who invited you. Accept the invite to connect with them on Mevi. You can now begin collaborating with other real estate professionals on the platform.
Step 3: Set up your Mevi account
To complete your account setup go to settins so you can add your profile picture, update your contact information, your office information, and logo and link your MLS (if applicable, learn more). This will make it easier for other professionals to find and connect with you on the platform.
Screenshot of the settings page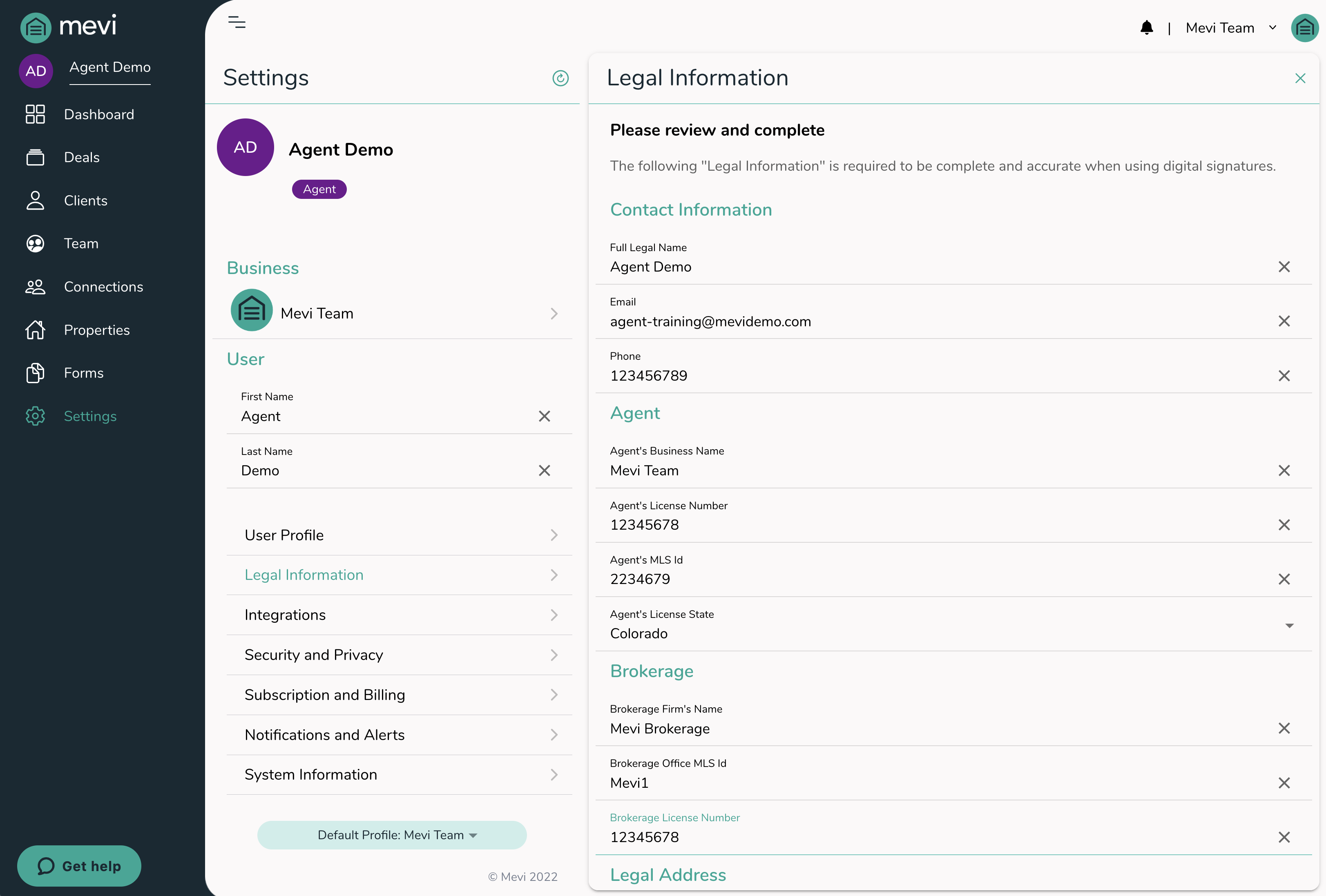 All set! What to do next?
Now that you have accepted the invitation and set up your account, you can connect with clients and other real estate professionals and create your first deal on Mevi.
Watch this video to learn how add your own Transaction Coordinator and create a deal:
Other helpful articles