If you have a team leader or are part of a team, you can connect with your team members to collaborate on deals with them.
How to add a team member
Click on the + sign next to My Team.
Enter the team member email address

note: if they are new to Mevi give them a display name.

Give them a persona

My Team personas;

Agent
Showing Assistance
Sales Assistance
Transaction Coordinator
Office Admin
Photographer

Press continue!
Example of adding a Transaction Coordinator to team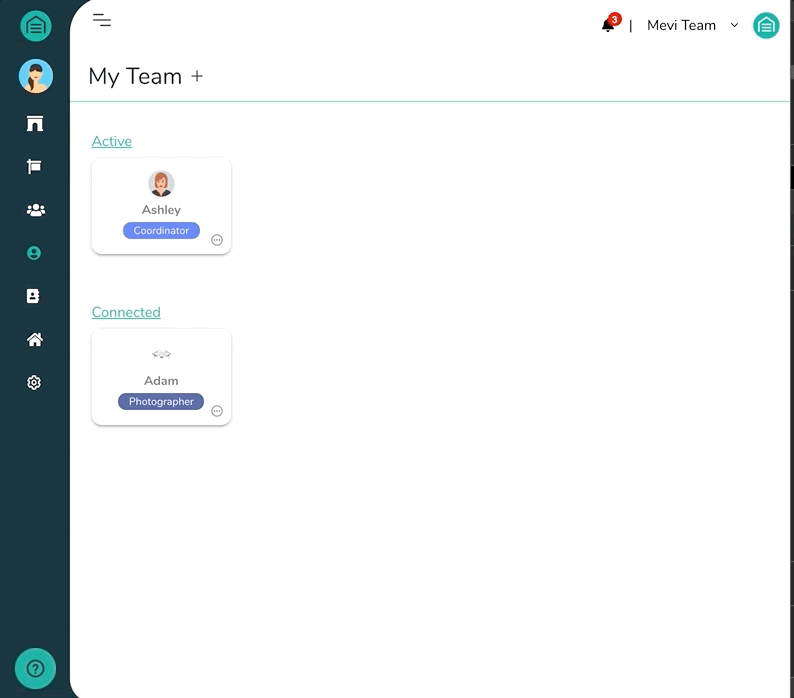 Add a team member to a deal
On the deal detail page, tap the "+" next to your team section
Add an existing team member or add a new one
Example of adding a team member to a deal